"Soma (&liquid gear)", 2020
Second solo exhibhition at Super Dakota gallery
Opening November 12th, 2020
"Ophelia", 2020
Wax torso, metal pieces
(digital photograph)
"Before Sunset", 2019
Phosphorescent hand blown glass jellyfish
(digital photograph)
"Fluid(s) of a love scene: Jelly Parade",
2019.
Phosphorescent jellyfish in hand blown glass. Courtesy of Jeanne Briand. Coproduction of Jeanne Briand & Magasins Généraux Pantin.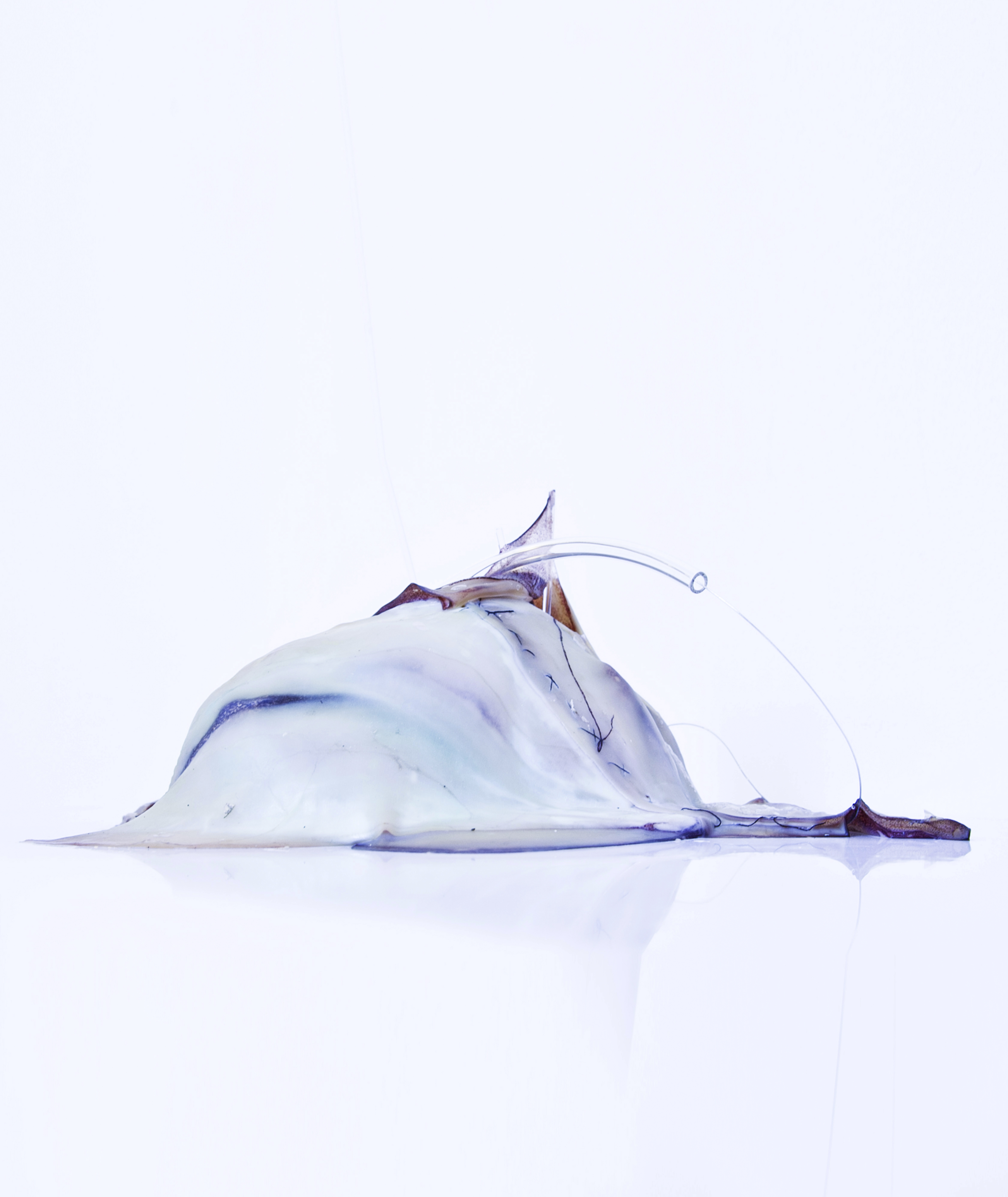 "An Eph'Shape", 2011
(series of variable shapes)
Squid skin sculptures wich last for few days only.
35 x 35 x 21 cm

"Ergonomic visitors from Fluid(s) of a love scene, jelly parade" 2020
Blown glass, steel, water. Variables dimensions.